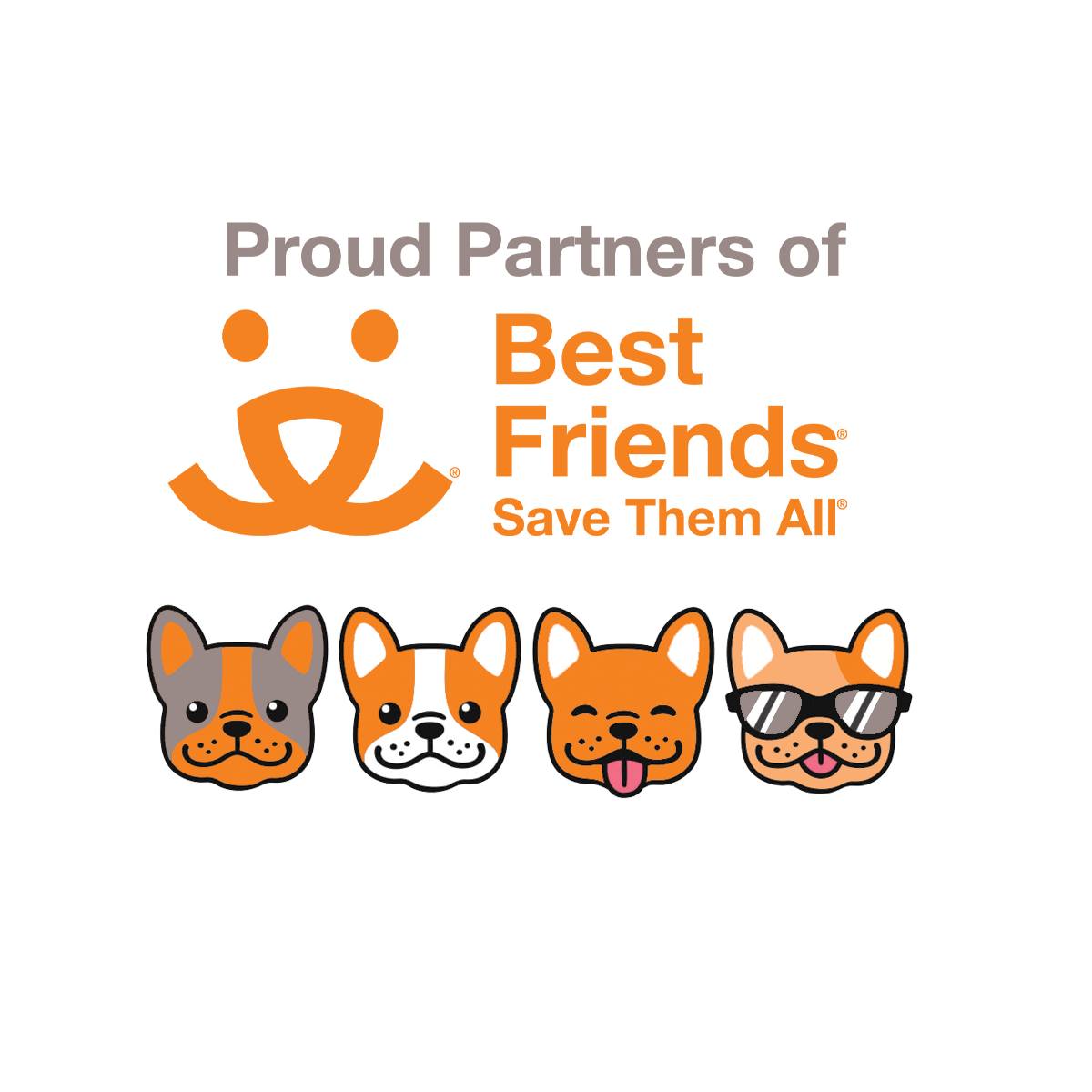 Chem Dry is Partnering with Best Friends Animal Society!
WEDNESDAY, JUNE 14, 2023
In a world where countless animals suffer from neglect, abuse, and abandonment, Best Friends Animal Society shines as a beacon of hope. Best Friends Animal Society is a renowned, non-profit organization dedicated to ending animal euthanasia in America's shelters by 2025; creating a future where animals are treated with compassion and every pet finds a home. With its groundbreaking initiatives, innovative programs, and unwavering commitment, Best Friends Animal Society has become a force for change in the animal welfare landscape. 
In the year 2023, Chem-Dry will be partnering with Best Friends Animal Society to bring awareness to the epidemic of animal abuse, provide support in making sure every animal is loved and cared for, and assisting in making sure that every pet in their care finds a loving home.
A Safe Haven for Animals 
Best Friends Animal Society was established in the 1980's with a simple yet powerful mission: to bring forth a world where homeless pets don't exist. The organization operates the largest no-kill animal sanctuary in the United States, located in Kanab, Utah. This sprawling sanctuary spans over 3,700 acres and provides refuge for thousands of animals including cats, dogs, rabbits, horses, birds and even pigs. 
The sanctuary is a haven for animals who have been abandoned, abused, or have special needs. Here, they receive medical care, rehabilitation, and most importantly, the love and attention they deserve. The dedicated staff and volunteers at Best Friends Animal Society work tirelessly to ensure each animal's physical and emotional needs are met, enabling them to heal and work toward regaining trust in humans.
Nationwide Outreach and Collaborations
While Kanab, Utah is the heart of Best Friends Animal Society, their impact extends far beyond their physical location. Best Friends runs programs and initiatives all across the United States partnering with local shelters, rescue groups, and animal welfare organizations to create a nationwide network of compassion.
One of the organization's largest initiatives is the "No-Kill 2025" campaign, where Best Friends aims to make every community in the U.S. a no-kill community by the year 2025. Through support with partnerships such as their partnership with Chem-Dry, we can work together to help Best Friends implement life-saving programs, increase adoptions, and reduce euthanasia rates nationwide.
Innovative Programs and Advocacy
Best Friends Animal Society goes beyond traditional animal welfare practices. The organization has pioneered innovative programs that address the root cause of neglect and advocate for lasting change. They prioritize community engagement and education to prevent animals from ending up in shelters in the first place.
An example of this approach is the "Community Cat Program". Best Friends works directly with communities to implement trap-neuter-return programs, which humanely manage feral cat populations. By spaying/neutering feral cats, this slows down the reproduction of the feral cat population, most of which end up in shelters. This program has also proven effective in reducing euthanasia rates in these populations.
Additionally, Best Friends actively promotes breed-neutral legislation and advocates against breed-specific discrimination. They believe every animal, regardless of breed or appearance, deserves the chance at a loving home. Through these advocacy efforts, they challenge stereotypes and work toward a more inclusive world for all pets. 
A Global Movement of Compassion
Best Friends Animal Society has not only transformed the lives of countless animals but inspired a global movement for change. Their work has touched the hearts of animal lovers globally, encouraging them to get involved, adopt, foster, and support animal welfare in their own communities. Through their website, social media platforms, and educational resources, Best Friends Animal Society empowers people to make a difference. 
Chem-Dry is proud to partner with Best Friends Animal Society and have the supplies you need to clean pet stains and odors from your home. Whether you choose to foster an animal until they find their forever family, or are looking for your new best friend, Chem-Dry's Pet Urine Removal Treatment is 99% effective at removing pet urine and odors to keep your home feeling brand new and keep both you and the animals in your home happy. Learn more about our P.U.R.T. treatment here: Clearwater & Largo, FL | Pet Urine & Odor Removal (chemdryclearwater.com) and learn more about Best Friends Animal Society or find your new best friend here: Promoting Animal Welfare & Pet Adoption | Best Friends Animal Society
BACK TO BLOGS